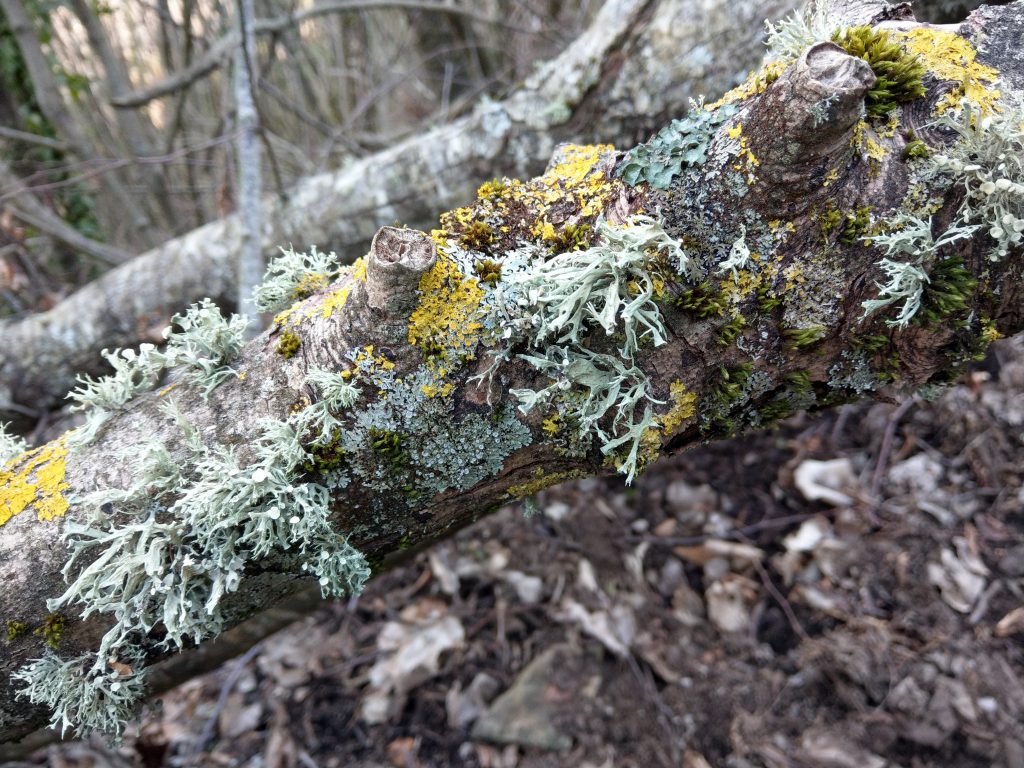 Nome latino:
Evernia prunastri
Denominazione Locale:
muschio di Quercia; muschio quercino
Famiglia:
Parmeliaceae
Posizione:
Comune in Europa dalla Fennoscadia settentrionale al Mediterraneo.
Si trova spesso sulla corteccia acida di latifoglie e conifere, in particolare querce (Quercus).
Nei siti aperti al vento può ricoprire i fianchi dei tronchi d'albero con un fitto tappeto di licheni.

Fatto divertente:
È uno dei licheni arbustivi più comuni ed è assente solo nelle zone ad alto inquinamento atmosferico.
Latin Name:
Evernia prunastri
Local Name:
muschio di quercia; muschio quercino
Family:
Parmeliaceae
Location:
Common in Europe from the nordern Fennoscadia to the Mediterrean.
Often found on acidic bark of deciduous and coniferous trees, especially oaks (Quercus).
On sites open to the wind, it can cover the flanks of tree trunks with a dense carpet of lichen.
Fun Fact:
It is one of the most common shrub lichens and is only absent in areas with high air pollution.
L'Evernia prunastri è un lichene arbustivo. Il lichene è costituito da bande ramificate arbustive larghe 2-5 millimetri, morbide, dal grigio al verde giallastro nella parte superiore e biancastre nella parte inferiore.
Evernia prunastri is a shrub lichen. The lichen consists of 2-5 millimeters wide, soft, grayish to yellowish green on top and whitish underneath, shrubby branched bands.