ENGAGEMENT AND PARTICIPATION OF LOCAL YOUTH
To share experiences and motivate for international and entrepreneurial environments, ACARBIO started collaboartions with schools in 2012. These collaborations started with the FRANCESCA MANSI AWARD to initiate and recognize landscape, terrace and environmental protection activities.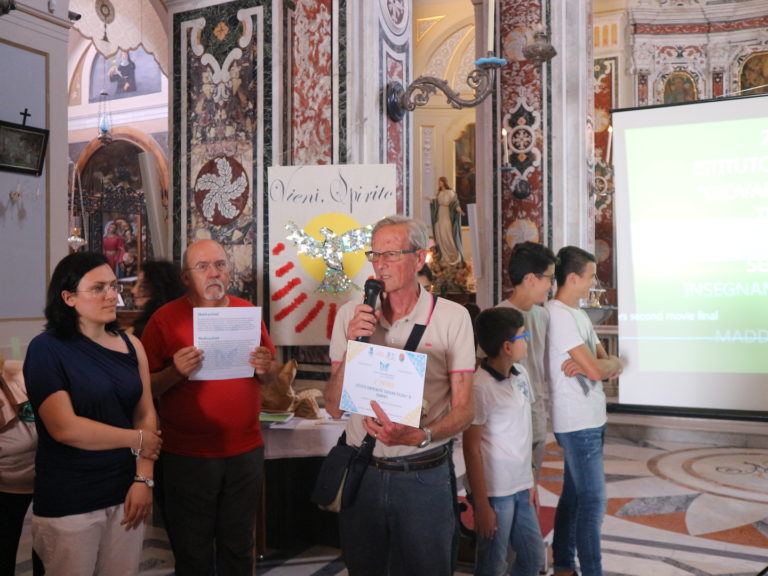 By this year we organise regularily school camps for students of the secondary school (10-13 years old) to introduce the world of volunteering and non-formal english classes for students of the primary (6-9 years old) and the secondary school in Tramonti. See the next sections if you are interested to know more about those projects. Moreover, we participate in introduction sessions about eco-social entrepreneurship for interested young people >18 years old.
Those projects support and enrich the local educational systems, enabling the students to stepwise gain experience on the international level, environmental knowledge and self-awareness as well as learning to be indipendent and to show initiative – to become an active part in their communities and active dirigents of their life. Viceversa, we learn more about their interests and needs so as to keep growing projects in the support of the region. We see these collaborations and interactions as a very fruitful and important part on the way to our vision.