Amalfi Coast, the school camp started in Tramonti to bring the kids closer to the world of volunteering.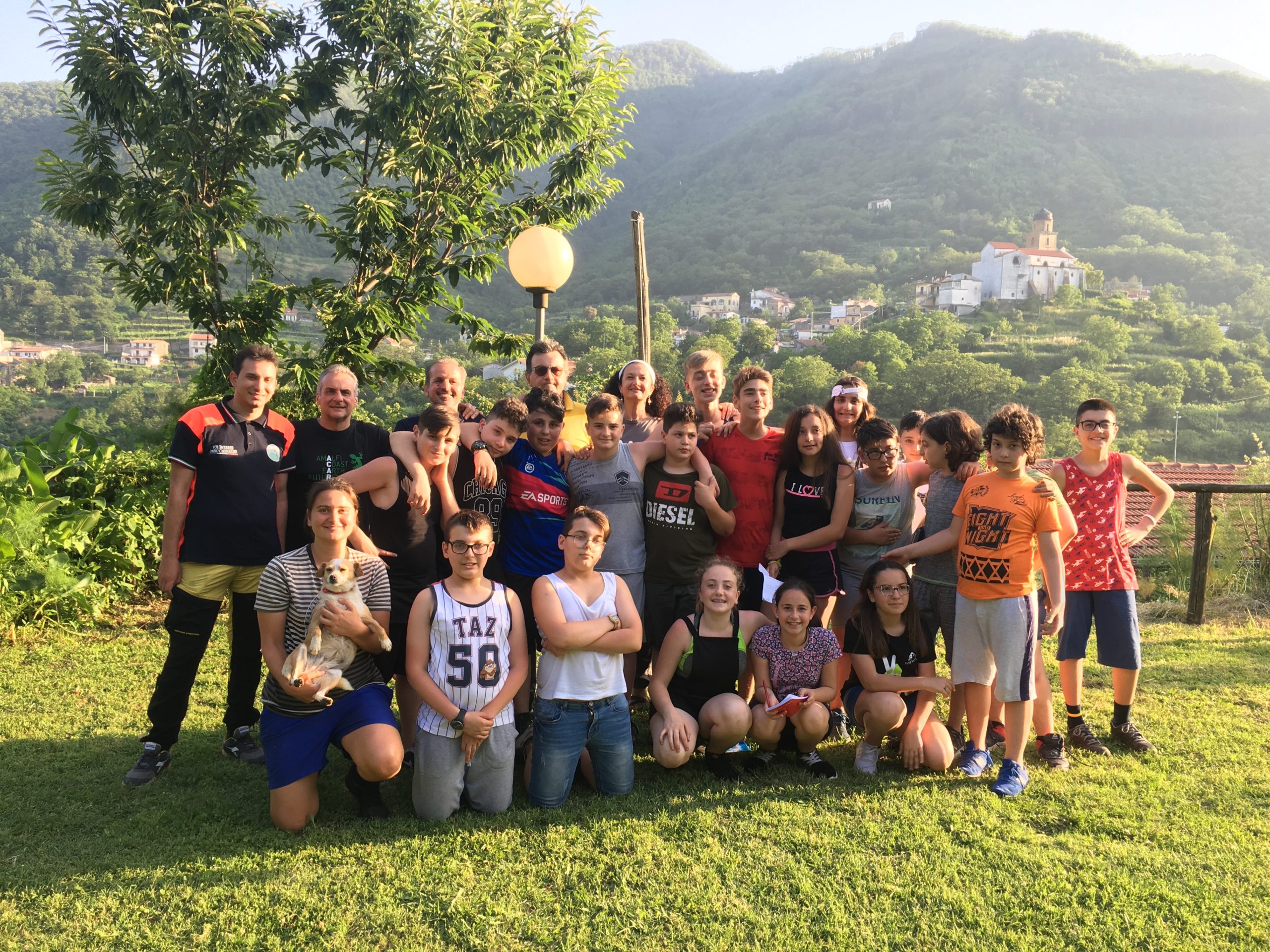 The third edition of the school camp dedicated to the world of "Volunteering", among UNESCO themes, Civil Protection, environmental protection.
This year, twenty-one young people from the "Giovanni Pascoli" comprehensive school of Tramonti are taking part in the third edition of the school camp (which began Thursday June 13) dedicated to the world of volunteering until June 16 2019.
The project is promoted by the Volunteer Service Center of the province of Salerno Sodalis and organized by the associations of the UNESCO Club of Amalfi, I Colibrì Public Assistance and Acarbio.
Volunteering is also the main theme of this third edition which sees teenagers engaged in an age where passions can also be decisive for future choices.
The goal is to help young people understand the importance of dedicating some of their time to the community too, thus coming into contact with those who work in the area, involving them in direct experiences and in training and educational activities.
At the Acarbio office, surrounded by greenery, over four days (including three nights spent in tents), the children live an experience focused on the role of volunteering, the main focus where all the other themes revolve. These are f.e. the various aspects concerning the emergency, the hydrogeological instability and the role of the Civil Protection, the defense of the environment and a Unesco Heritage territory, as is the Amalfi Coast. In this way, the children build up the tents, draft content for the "Green Radio podcast" where each participant will tell their experience.
They will have to tell about the firefighting techniques as well as about first aid and how to deal with natural disasters. With the help of some interactive moments and cultural puzzles, the children immersed themselves in the world of an international organization such as UNESCO, better understanding what "World Heritage" means.
Then there are the naturalistic excursions and the many moments dedicated to the environment thanks to the presence of geologists and foresters. This year the terraces, which have become a World Heritage Site, will be the object of particular attention by the children: they will also try "collective mapping", geolocating some areas of the territory that risk abandonment.
They were participating in many activities and got to know country life, including respect for spaces and some rules – like no mobile phones, no plastic, zero waste – being an educative experience, as well as about getting to know the world of associations.
THE FIRST PODCAST OF THE SCHOOL CAMP'S THIRD EDITION, DEDICATED TO THE WORLD OF VOLUNTEERING
On the FB pages of the UNESCO Club of Amalfi, P.A. I Colibri, Acarbio, you can see more photos of life in the school camp.
See more
THE PODCAST SERIES
DAY 1, introduction: https://www.podomatic.com/podcasts/reteverde/episodes/2019-06-13T13_14_53-07_00
DAY 2, the theme of volunteering: https://www.podomatic.com/podcasts/reteverde/episodes/2019-06-14T11_39_46-07_00
DAY 3, speaking on the territory: https://www.podomatic.com/podcasts/reteverde/episodes/2019-06-15T11_29_15-07_00
DAY 4, hike in the mountains, bread and first aid: https://www.podomatic.com/podcasts/reteverde/episodes/2019-06-17T01_55_43-07_00
INTERVIEW WITH THE NEW MAYOR OF TRAMONTI: https://www.podomatic.com/podcasts/reteverde/episodes/2019-06-22T02_54_22-07_00