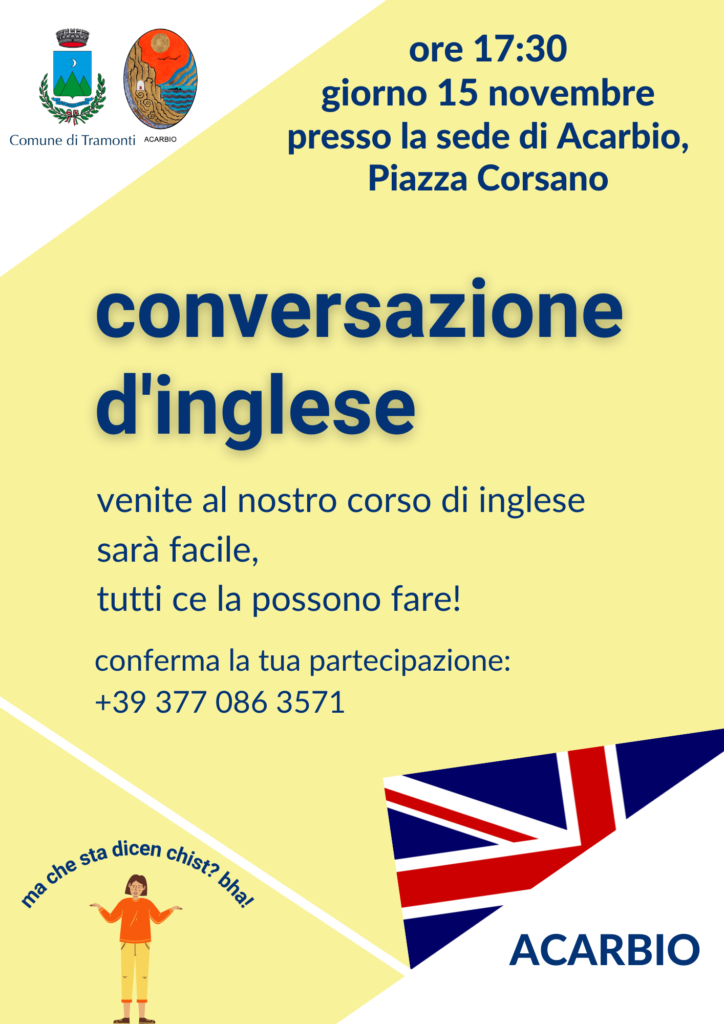 ACARBIO constantly has projects that aim to give opportunities to the people of the Amalfi Coast. Sometimes connected to the environment, sometimes empowering the local youth. A reappearing initiative is the English language course, titled: Conversazione d'Inglese.
At the organization, we always have volunteers and interns from all over the world, which means that we use English as the common language every single day. This gives us the great opportunity to share our knowledge and practice with the locals who thrive to learn English. The result? Now two of our interns have a new name among the habitants of Tramonti: My teacher.
After the tourist season, when the everyday life slows down a bit on the Amalfi Coast and the locals have more time to prepare for the next year, we invited the interested habitants of the area to join us in the office of ACARBIO, in Corsano, Tramonti. We met every week two times and spent over an hour together reading, speaking, and playing in English. Participants were interested in the lessons because they wanted to improve their level of English, or for some, start their journey with the language. Most of them work in tourism and hospitality, which means that in the season they get in contact with many people who don't speak Italian. So learning English would make their job way easier and less stressful.
Class after class we repeated the new knowledge we had gained and like this strengthened our confidence in communication. Dividing the participants into two groups based on their level of English we tried to optimize the learning conditions of the groups. Like this, we could construct lessons that were interesting and challenging enough for everyone. In the beginner class, we focused on learning the necessary words, while for the advanced class, we prepared more talking exercises.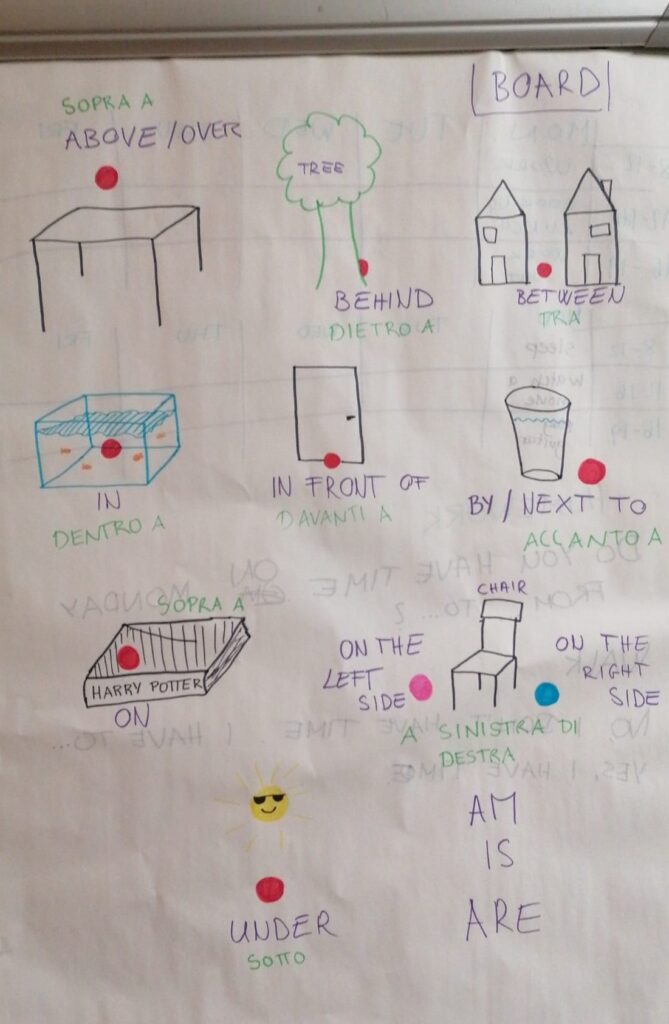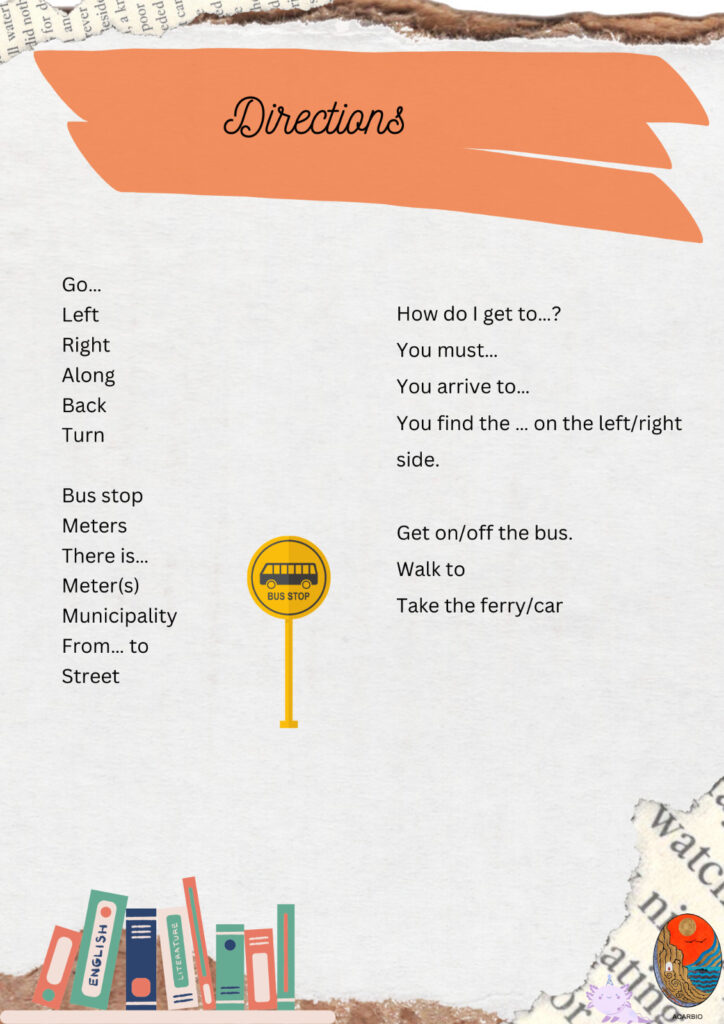 For us, the biggest moments were the ones when the participating locals talked to each other in English. That showed the improvement they have made since the first class we had in the office of ACARBIO. Step by step we could talk more during the classes without having to write down the words we were using. The participants learned, for instance, how to introduce themselves, how to describe programs available on the Amalfi coast, how to get around in Tramonti, and how to explain the prices of services. With these topics, we tried to prepare them for realistic situations that can occur in the future and at their workplaces.
At the end of the classes, both the participants and we left in a good mood, feeling that we had made progress that day. The locals showing up again and again, gave us the motivation to prepare useful and interesting lessons. We hope that the result will stay with them and when the situation comes they can activate their new English knowledge.