On October 31, 2018 the Center of Culture and History of Amalfi invited some associations for a workshop about a very current topic: "Terraces between history and art: landscape, structures, agricultural practices, products, biodiversity". Representatives of different associations were present: ACARBIO, the UNESCO Club of Amalfi, the Rural Districts Committee, the Crea Of from Pontecagnano, the Amalfi Coast Tourist District Association, and professors and experts. On one main aspect we agreed: the Amalfi Coast, being an area with a well-developed tourist flow, faces not only all the benefits but also the problems related to this aspect (mobility, reception, traffic, overcrowding along the coast and occupation of all the human resources available – especially the young people – while the hinterland becomes a dormitory). And to those who take care of the maintenance of the landscape, that is of the terracing, there is no 'contribution'. And yet we should think about allocating a portion of the 'tourist tax' to the farmers who still deal with it today with great sacrifice. We must try to overturn the 'system' with the aim of making tourism truly sustainable and helping to protect the landscape instead of exploiting it only.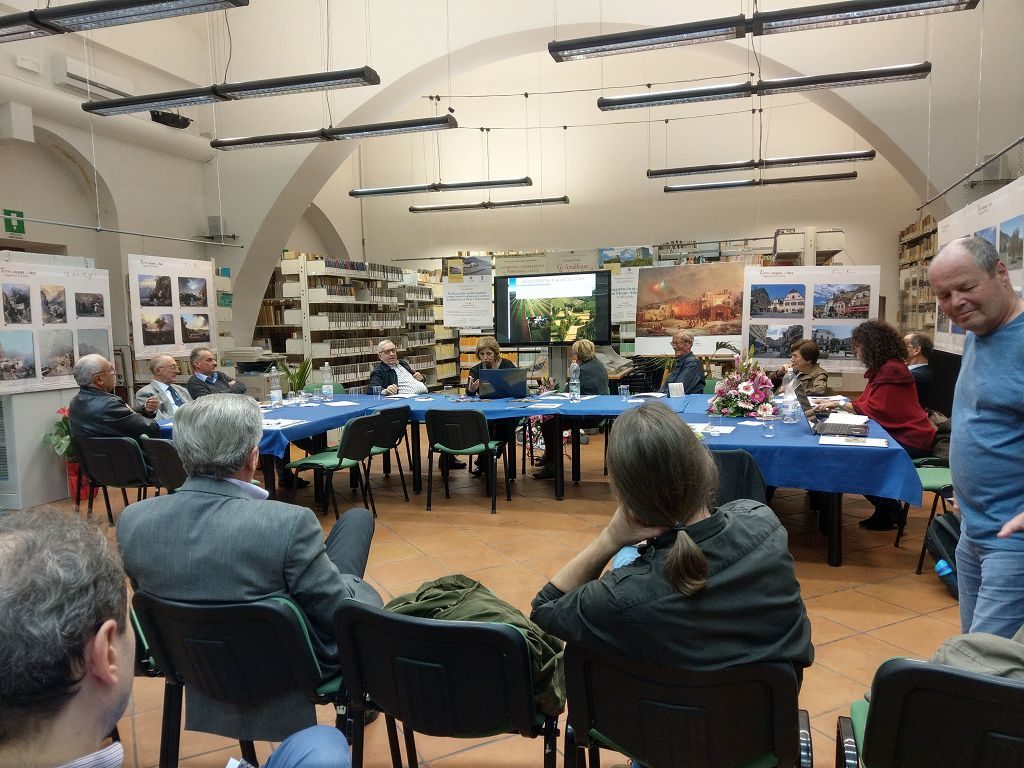 "We must first start using local products in hotels and restaurants and then bring people to places to show the landscape as it is"
– The agronomist Rosa Pepe of the Crea of ​​Pontecagnano has been dealing with the characterization of the ancient Re Fiascone tomato for years. We are on the right path, but we can not stop now.
"Our territory has a history, let's remember to tell it, and we protect the elements that tell this story" – declared Vincenzo Sannino, President of ACARBIO.
Acarbio was born in 2009 with the main purpose of nominating the Amalfi Coast to the UNESCO MAB Reserve, recognition that could bring centrality on important issues concerning the future of the whole area. It deals with the beginning of a sustainable development, which maintains and protects the characteristics of the area.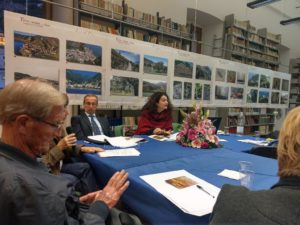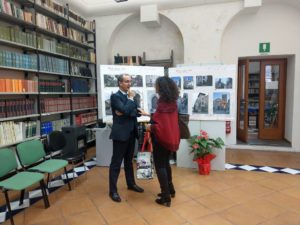 "All the associations must form a team, reinforce the idea of ​​coordination and debate on some design choices that could have a heavy impact on the territory up to overturn it" – underlined Maria Rosaria Sannino, President of the UNESCO Club of Amalfi.
A coordination of the associations has been present for a couple of years, but now it will be necessary to formalize it, make it stronger and more cohesive. The same Center of Culture and History of Amalfi also believes in these aspects, and this meeting has been promoted.