NINE AWARD-WINNING CLASSES THAT ARE PART OF FOUR COMPREHENSIVE SCHOOLS OF THE AMALFI COAST
The third edition of the Francesca Mansi Award for the Environment (year 2015-2016)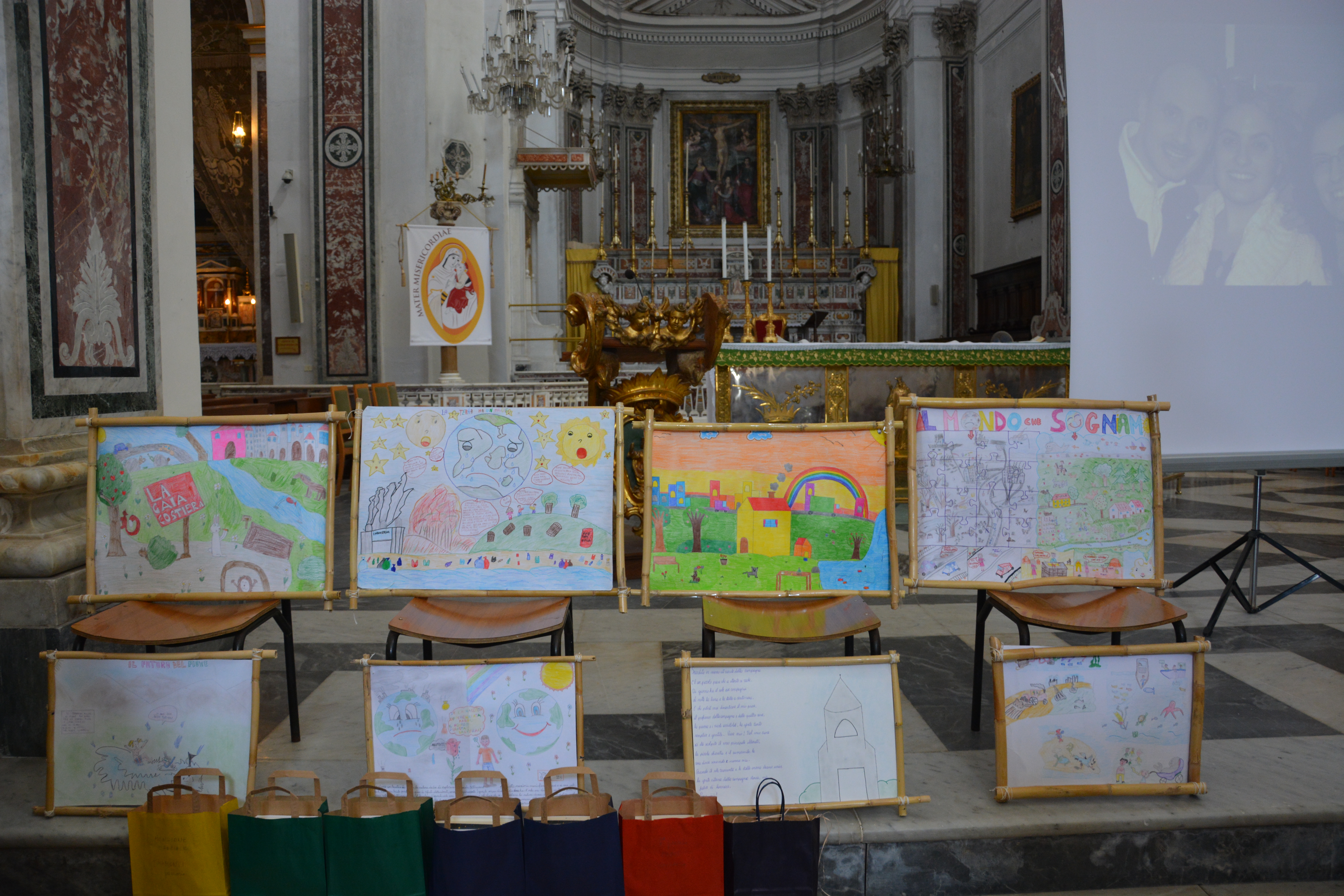 The third edition of the Francesca Mansi Award for the Environment, on the occasion of a new school year, rewarded the winners of the competition "La Gaia Costiera: plant landscape and biological diversity in the Amalfi Coast". At the Basilica of Santa Trofimena di Minori, on Friday, the 23rd of September the award ceremony took place in the presence of the mayor of Minori Andrea Reale, the mayor of Atrani Luciano De Rosa Adelchi, the head of the education sector of Italia Nostra Salerno Michela Manzoni and members of the association ACARBIO and the UNESCO Club of Amalfi.
Recalling Francesca Mansi, who died following the flood of Atrani on September 9, 2010, the artworks or presentations that have won the recognition of this third edition are:
Special mention for classes I A, I B and IV B of the primary school of Tramonti;
Third prize ex aequo to class I B (secondary school of first degree) of Tramonti and to class IV B (primary school) of Maiori
Second prize – another ex aequo – goes to Positano with class III A (primary school) and classes II and III (secondary school).
First prize – class I B (secondary school of first degree) of Amalfi
All the artworks presented by the school classes (including those not mentioned before) represent an important step in the raising of future awareness and active citizens in a special and fragile territory like the Amalfi Coast. The novelty this year to share this award are now also two municipalities – Minori and Atrani – united in remembering Francesca who was born and raised in the small town of Minori, and has unfortunately spent the last moments of her life in Atrani. To preserve these territories, another event aims for discussing the environmental issues of the Coast. On September 29, at 18.00 at the House of Culture in Atrani, the public meeting "Hydrogeological instability in the Amalfi Coast" will take place to make efforts to build up awareness of the hydro-geological problems of the Coast, speaking openly and with the help of experts about the risks, the actions to be taken, and prevention and civil protection. The involvement of schools, being the center of education, knowledge and training of future citizen, is a primary and indispensable element to achieve these objectives.