Enjoy traditional flavors in the rural heart of the Amalfi Coast
"dalla nonna" – "in Grandma's kitchen"
An experience of tasting the Amalfi Coasts flavors, at a local non-profit organisation in Tramonti, Amalfi Coast? Yes, that is possible! We share with you a piece of cultural history and patrimony to promote local food traditions and we offer different tastings for you, connected to a journey through the stories and traditions of this place. We are keen to share with people who visit the region the stories behind the traditional Italian food and the ancient "Re Fiascone" tomato and to let them taste real, sustainable and local food. That is why we decided to create a unique experience that will bring the participants to the past and the infinite flavors of Italy.
FOR GROUPS FROM 2 – 50 PEOPLE. CHOOSE EITHER:
A cosy romantic and particulate tasting with 2 – 6 people
Come with a big travel group and enjoy the rural family like environment
Visit us for a study visit (tasting included) of rural development, sustainable agriculture and ecological projects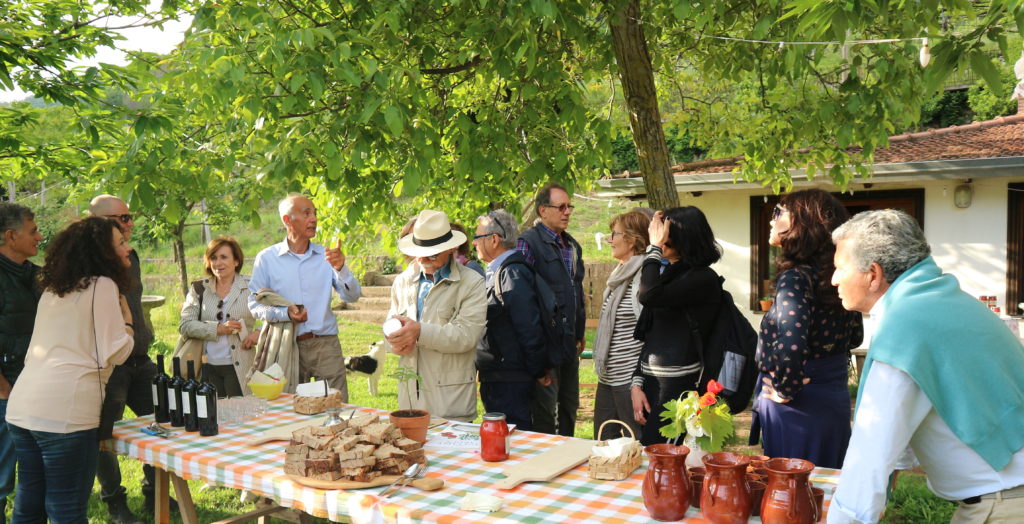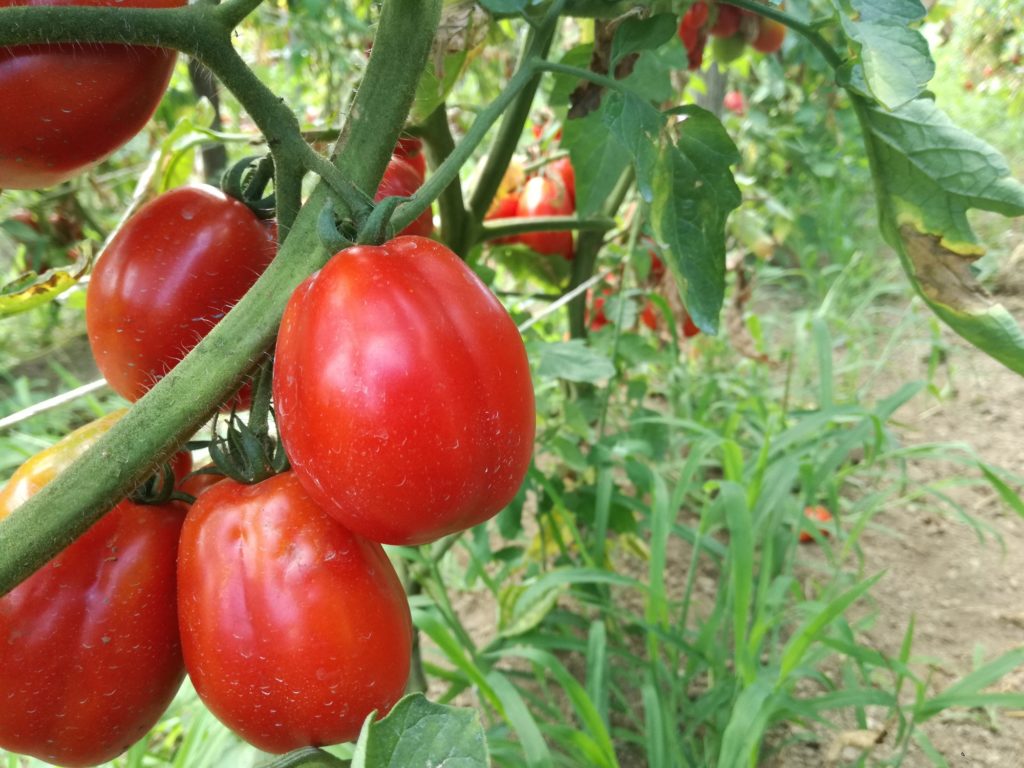 ACARBIO – sustainable development, old food traditions and biodiversity preservation in the area of the Amalfi Coast. Since ACARBIO was established, there has always been a commitment to protect the biodiversity of the Campania region and enhance the use of local products. For our organization is very important to be respectful to traditions and the environment, promoting sustainable agriculture practices and small-scale local production of fruits and vegetables, that are only present in this region. This is the case of the "Re Umberto" tomato, also known as "Fiascone", a tasty and unique fruit from the 1800s, that was re-discovered with the help of local farmers that kept the seeds. To find out more about the project you can also visit www.refiascone.it/en.
There are three formats of experiences:
"Re Fiascone aperitivo"
Italy is famous for its 'Aperitivo'. Wherever you go, you can find it in restaurants or bars. It consists of pre-dinner drinks and small dishes. In ACARBIO's aperitivo, you will be able to taste different dishes with the ancient Re Fiascone tomato. Tomato tasting, red flavor from the 1800s. Since we are an NGO, we will ask for a contribution to the activities of our projects.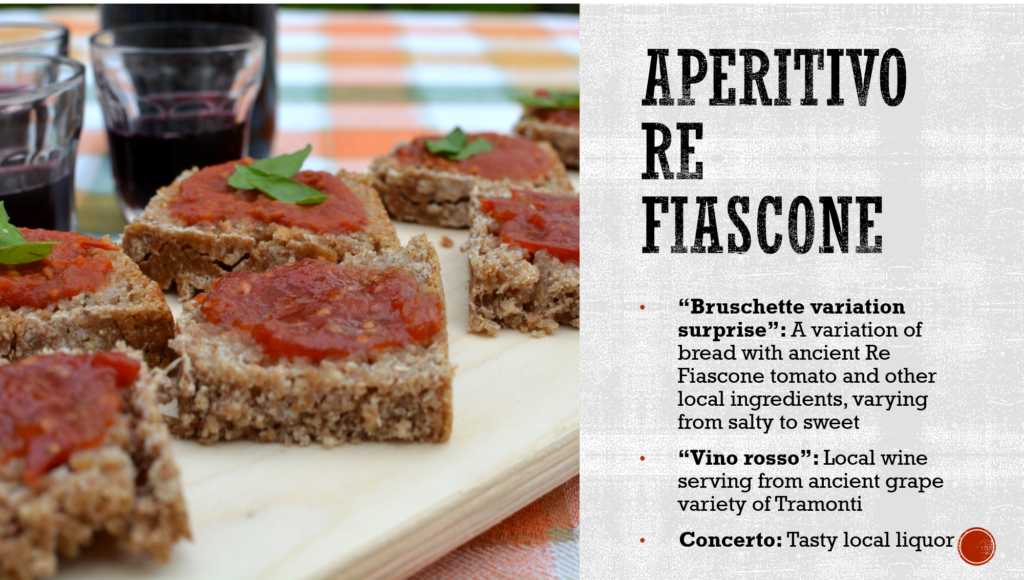 "Re Fiascone Lunch"
At lunch with the King of tomatoes: Three courses lunch, which includes even a dessert made with the ancient Re Fiascone Tomato.
"Ancient Flavors"
The Roman Cuisine in the Amalfi Coast: Discover the Eno gastronomic heritage of the Amalfi Coast based in Roman and Medieval traditions. Try the original pasta from 49 BC made out of an autochthonous cereal called "farro" and test the spiced wine used in celebrations during that period. Have a snack of the most popular bread in the Republic of Amalfi of approximately 900-1150. You will be introduced to the history of these époques at the same time you will learn about different varieties of grain and dough.
Reservation
If you want to immerse yourself in the traditional heart of the Amalfi Coast and experience these unique events, please contact info@riservabiosferacostiera.org for organisational details or write us here through this contact form. Since we are an NGO, your contribution will be used to sustain our activities and projects.