Also in the summer of 2022, from 4th of July to 31st of August Acarbio hosted and welcomed 2 groups of 14 European Solidarity Corps' volunteers in Tramonti. One group came for each month, for the "Make it Green" project. The main objective of this project is to raise awareness on subjects like sustainability and the environmental issues we face in this region.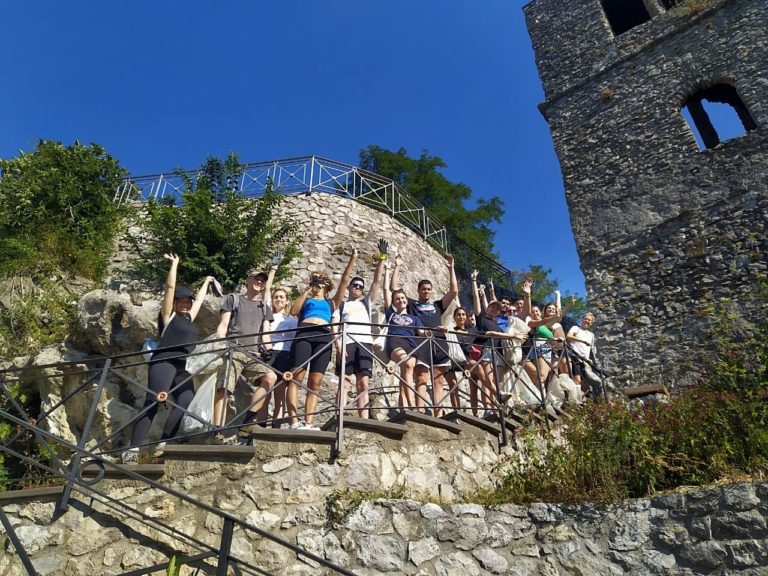 The main objectives were to organize environmental clean-ups and spread the green spirit, to create artistic murals in the local schools and to learn more about environmental impact and about intercultural competences. 
RESULTS
Main results include: 
More than 10 environmental cleanings;
2 artistic workshops
Artistic graffiti in the local kindergarten;
Aristic graffiti in the local school theater;
2 events to promote sustainability;
2 hiking excursions to learn about the ecology and 2 hiking excursions to learn about the eno-gastronomy of Tramonti;
Communication content creation to promote environmental sustainability;
Intercultural nights of Hungary, Georgia, Italy, France, Germany, Greece, Spain, Portugal, Moldova, Ukraine, Turkey, Belgium, Croatia.
Find the stories and experiences of the volunteers here, written by the volunteers of the project: 
Find the videos here: 
Find the social media coverage here: