The oven here is more than 100 years old! In the year 1924 the house was bought by Isidoro's grandma. During this period the oven was renovated, so even after all this time it is in a good condition. Before plastic took over, wooden baskets were used to transport every kind of vegetable, chestnuts and fruits. The material had to be machined for the production, where the oven also had an important part. Around 1000 of the 5000 inhabitants of Tramonti were in this business.
MORE THAN BREAD: PIZZA, SWEETS and BAKERY
Wooden ovens were used in this village all year around for different purposes. For Easter the typical dish "Pastiera napoletana" – a tart made with wheat, ricotta, eggs, and cheese – was baked. Nearly every family had an oven. In some other cases people used a community oven, where they used shifts to organise them. Also, the traditional "Pizza di Tramonti" was born in these traditional ovens. 
THE "PANE BISCOTTATO"
Today, this oven is often used to bake the traditional bread of the region. Pane biscottato, or in Napoletan "Vascuott". It is known for its long storage life, around two to three months! Sailors used this feature to have food on their long journey on the sea.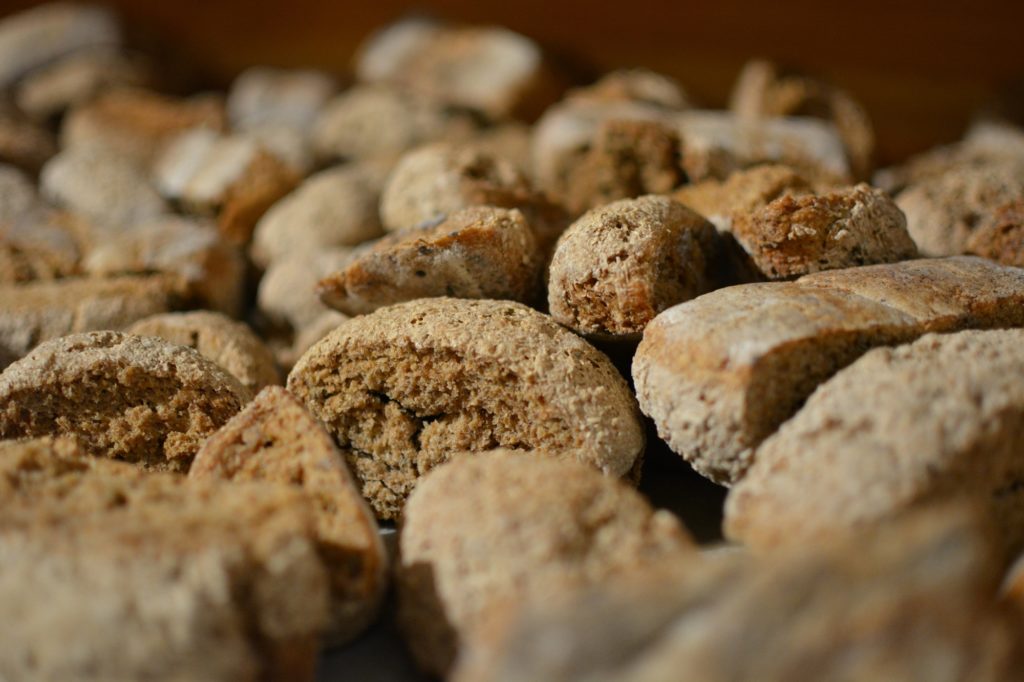 This bread does not contain any moisture, so to make it easier to eat you put in water.
For today's use the dough contains salt, but for the sailors it didn't. They already had salt in the sea water.
TAMMURRIATA DANCE
The Tammurriata is a traditional dance here and around the Vesuvio. The dance is accompanied by singing and the tammorra, a drum. It is hard to date the exact appearance of the dance, since no written documents exists, but it is clear, that this dance has been here for a long time.
Often the dancers use Castagnetts, small wooden instruments for accompanying the rhythm. While dancing the persons don't have any physical contact with their partner.
Find out more: https://www.facebook.com/aparanzarotramuntan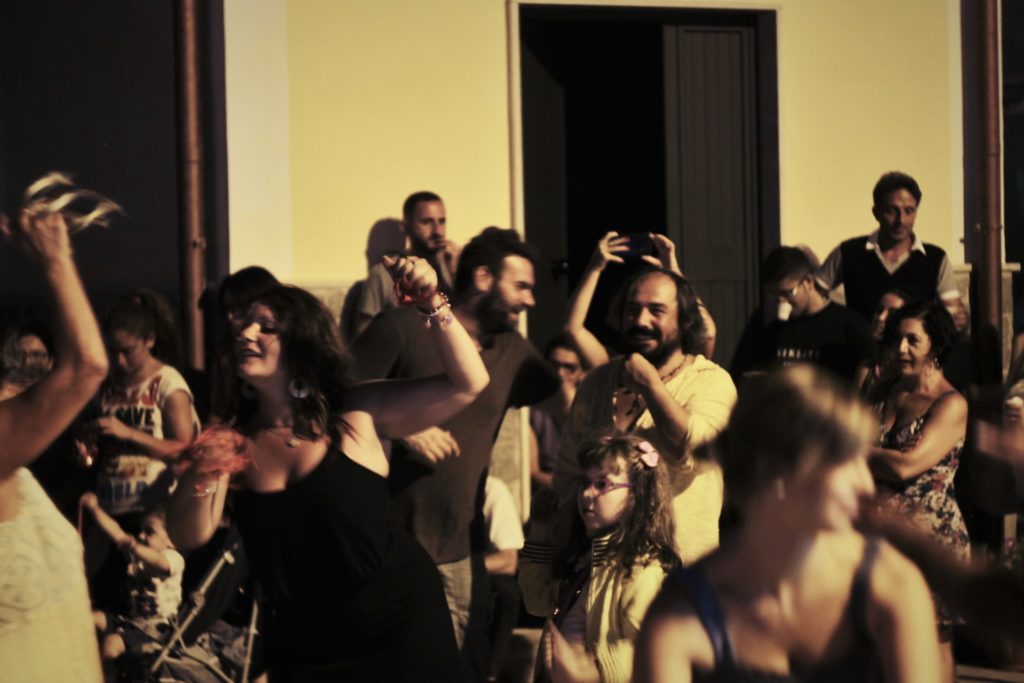 The PATHWAY OF TERRACES
This element is on the pathway of terraces which was created in the ESC Solidarity project Incontriamoci nei terrazzamenti. Find out more: www.acarbio.org/en/icontriamoci-nei-terrazzamenti or https://www.google.com/maps/d/u/0/edit?mid=1d41bjKkL4b_PqDAnVSB4NGr7PKnHWpo&ll=40.70315258759983%2C14.634084051706061&z=20