15 YOUNG PEOPLE FROM ALL OVER THE WORLD CAME TO CLEAN UP THE AMALFI COAST
15 young environmentalists from Germany, Spain, Hong Kong, Japan, Russia, Ukraine, Belarus, Turkey, Poland and Hungary worked six days a week as volunteers for "Make it Green", an international work camp organized on the Amalfi Coast by the association ACARBIO in collaboration with YAP Italia.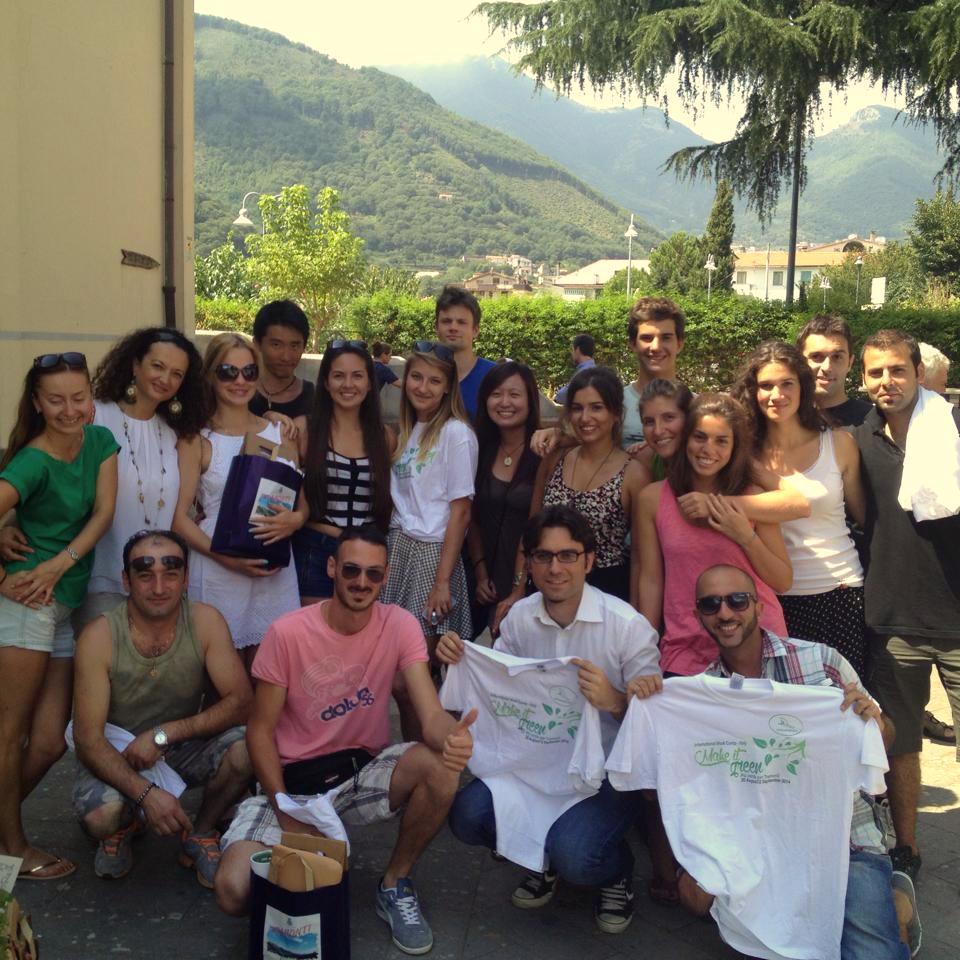 The volunteers, from 20 August to 2 September 2014, worked in the Tramonti valleys. It is in fact an ecosystem whose geographical location and territorial extent, expose it to the problems of "environmental vandalism", with which the municipal administration cannot cope using only its own economic resources.
The "Make it Green" program is an initiative of Youth Action for Peace Italy (member of the international voluntary networks CCIVS-Unesco and Alliance of European Voluntary Service Organizations).
The Municipality offered the school complex of the district Polvica to host the volunteers and a financial support of EUR 1000 for food supplies.
"Make it Green" was an opportunity to raise awareness on the issue of environmental protection among inhabitants and associations of the area who, throughout the whole project, were involved in various socializing activities with the volunteers who had shared their experiences from different parts of the world.
The main purpose of this summer work camp organized by ACARBIO was to promote cultural exchange starting from environmental protection and enhancement. This is a way of looking at this territory declared a World Heritage Site. An approach in which it is seen as a place that needs protection and a training ground for the new generations sensitive to environmental issues.