Summer for ACARBIO was full of positive adventures. From July 12th until August 28th of 2023 ACARBIO hosted fourteen participants in Tramonti. The project "Make it Green" was aimed to promote environmental protection and to raise awareness about sustainability in this unique part of Italy.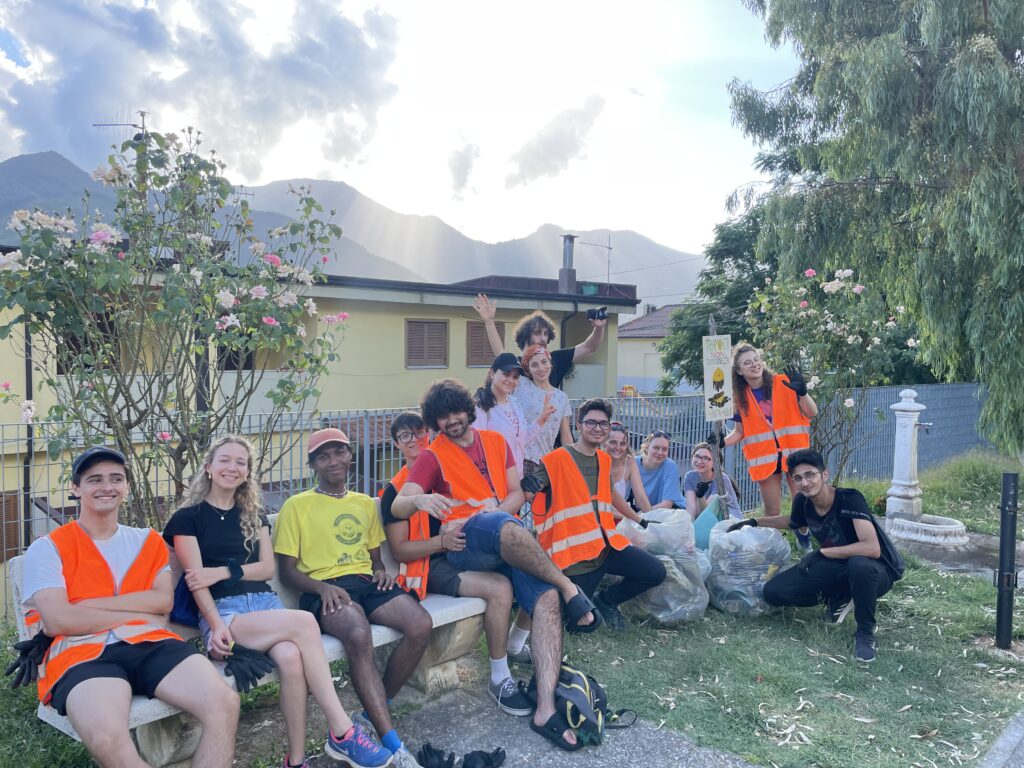 Six unforgettable weeks spent in the beautiful nature of Tramonti. Each participant learned a lot about living in community together, cooking together and organised free time together, created remarkable memories and grew up as individuals. During nights they were making cultural evenings, cooking their cultural food and inviting guests from Tramonti. They interacted with locals, helped with preparation of the wine festival and took part in medieval parade; this was a very unique and special experience for both volunteers and the residents of Tramonti, full of new adventures. Furthermore participants painted walls in the kindergarten with a local artist, while painting they were also transformed into their childhoods since the walls were decorated with caricatures that participants themself choose. The experience was unique and every day was something new and educational prepared for them. They received mentoring as well as Italian classes, this helped them to integrate better with each other as well as their new environment.
In conclusion the aim of the project which was to: organise clean-ups, create artistic painting in the kindergarten, integrate with the local community, promote green lifestyle and learn about each other's cultures was successfully achieved and has ever lasting impact which it was meant to have.
Results
Main results are:
over 8 clean-ups around the Tramonti.
several work shops done by participants.
Participation in local "wine festival".
participation in Medieval parade.
Creating artistic graffiti in a local kindergarten.
Painting a fence in school.
Planting a small garden in the Kindergarten.
Integration of two projects "Make it Green" + "Roots and roof"
Getting to know local agriculture and biodiversity.
Intercultural nights of Georgia, Turkey, Moldova, Portugal, Czech Republic, Italy, Madagascar, Greece, France and Belgium.
Find the videos here:
Check out our vlogs here:
The medieval parade: Symbol of Tramonti's culture
Unveiling the Community Spirit of Tramonti: Volunteering, Culture, and Environmentalism
Make It Green 2023
Tramonti spills the wine !
Find the social media coverage here: