AN INTERNATIONAL CAMP ABOUT ENVIRONMENTAL SUSTAINABILITY TAKES PLACE IN MINORI
36 young people from Belarus, Moldova, Ukraine, Romania, Spain and Italy from 14 to 24 July explored what does the term "environmental sustainability" really mean. They abandoned benefits brought by technology and dived into the nature of the Amalfi Coast to explore all the possibilities that open air activities have to offer, adopt healthier and more sustainable lifestyle and jump back in time to play some outdoor games from different parts of the world that were popular in the past. THE GREEN WE MAKE was organized under The Erasmus+ Program by ACARBIO and the municipality of Minori. The building of the Elementary school in Minori was also a base camp of the project.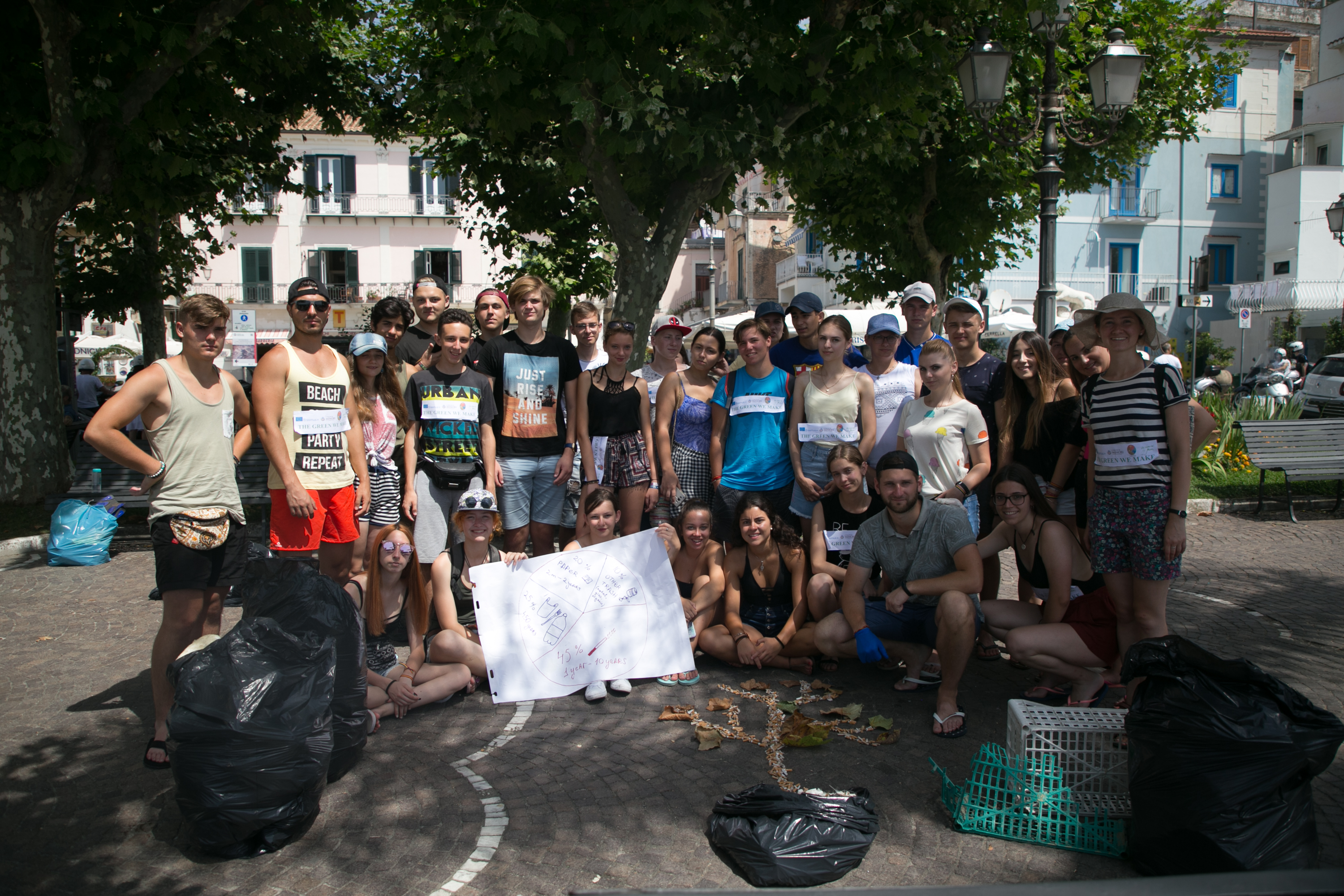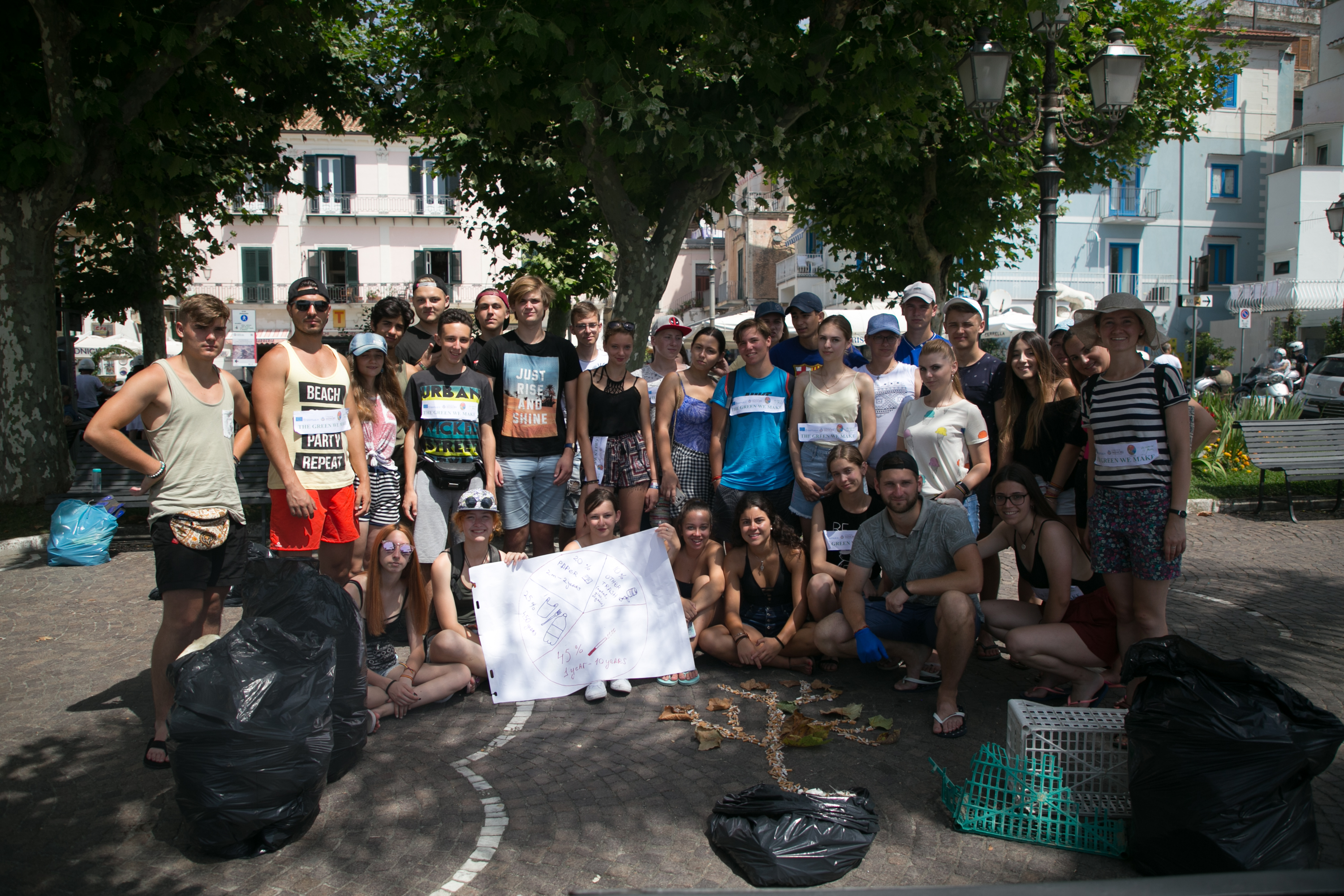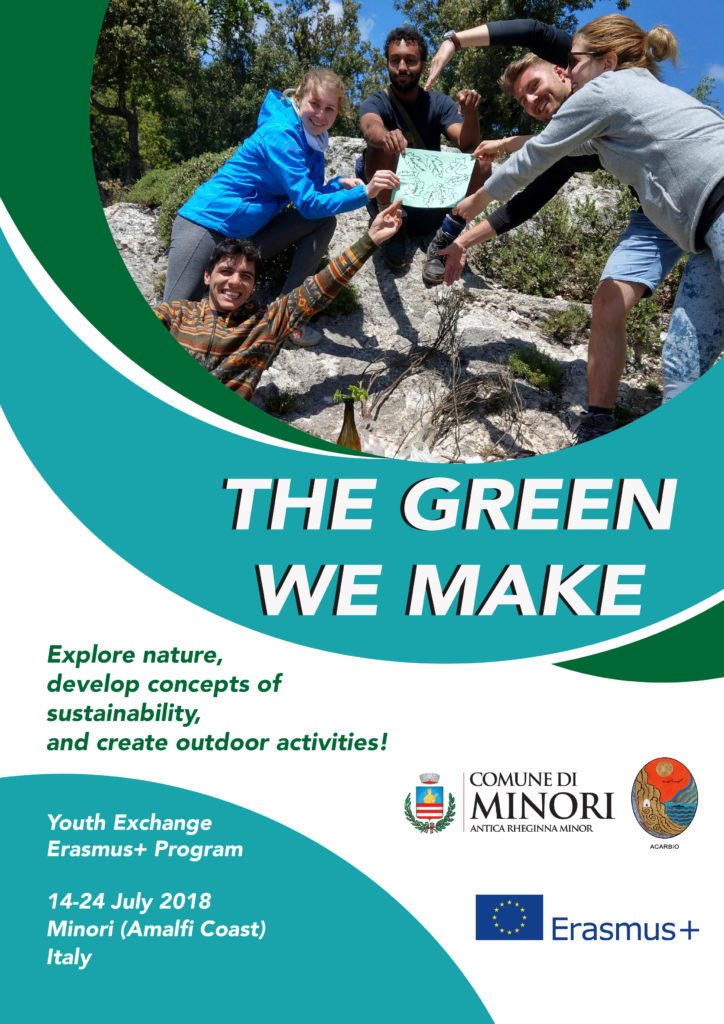 The age range of the participants (16-22) and team leaders (some of them were in their thirties) as well as their cultural diversity allowed to tackle more issues and problems and to gain new experience that then can be used in all sorts of international organizations. Andrea Reale, the mayor of Minori and great enthusiast of the project, presented participants to the whole town on the main stage during the event dedicated to Saint Trofimena. It was a welcome that made them feel at home.
 "This experience made me want to practice more on my English, to travel, meet more friends and spread this amazing project" – participant from Rumania

"They bring together different cultures and nations because once they become friends or family, in small steps, the world will be a better, more peaceful and, last but not least, more sustainable place" – participant from Belarus
Spending all days (and nights!) camping on the hills of Monte Forcella, close the Convent of San Nicola — one of the symbols of Minori, was, without a doubt, an intense experience. Team spirit, cohesiveness, sacrifice and spartan accommodations will be the keywords that characterize it. All proposed activities were closely related to the concept of the "environmental sustainability"; participants learned how to set up a tent, what rules to follow during hitchhike, how to encourage other people to take care of the environment, how to organize volunteer activities in favor of the community, to respect the nature. The greenery of the Amalfi Coast certainly helped to achieve that goal.
If you would like to see have more information on the development of this project, please review the project's outcomes:
Webradio podcasts:
The video made by the participants:
The official Video:
The social media entries on facebook, most of them made by the participants: