WE ARE PROUD TO PRESENT ONE OF OUR NEW PROJECTS!
We organize "non-formal English lessons" to learn and practice English through non-formal education methods, such as role-play, drama games, word games, etc. Our aim is to help young people of Tramonti to learn the most common foreign language around the world, help to express themselves in English more easily, to interact with foreigners and, last but not least, promote multiculturalism.
CONTEXT
In the globalized world knowledge of foreign languages, English in particular, is a necessity but also a great opportunity for both professional and personal reasons.
However, children often encounter difficulties in use and application of the language in an out-of-school context, mainly because they don't have many opportunities to practice it with foreigners.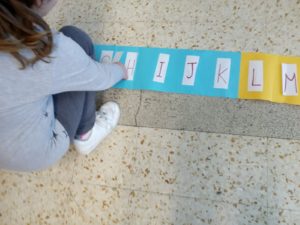 ACARBIO constantly collaborates with associations and universities from all over Europe, hosting students and volunteers who are involved in different projects throughout the entire year. To do this it is essential for them to express themselves easily in English. Having a multicultural companionship around could be also an amazing opportunity for the local schools: by interacting with the volunteers from ACARBIO kids can improve their English language skills.
That is exactly why we propose to organize of a non-formal linguistic laboratory.
OUR OBJECTIVES
1. Developing the ability to interact in English in all sorts of different situations.
2. Developing ability to understand and control new situations, ability to understand one's own needs and those of the group.
3. Introducing kids to a multicultural environment.
4. Talk about environmental topics related to the region.
5. Make learning English easy and fun.